Shikaze no Oka Tomari
Hills in the background, the birthplace of golf, the sea breeze and get stuck. Facing the Japan Sea great new course Cape, front nine, each of the contestants is varied and well maintained 8 Hall 3 course set. Super rider coasting towards the sea at 340 meters long, and its life-size dinosaur models to explore the Woods thrilling. From children to the elderly will, everyone feel free to play family sport, please enjoy.
POSTED on 2016/03/14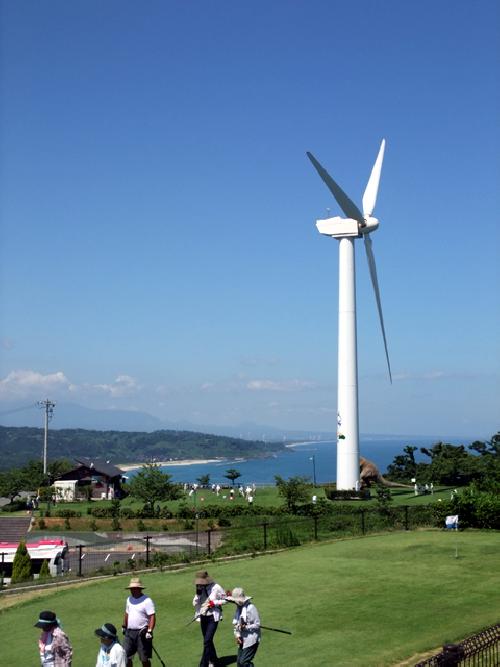 A ground golf starting point, Shiokaze no Oka Tomari. Facing the Japan Sea, our many courses (all have 8 holes) are well take care of and offer a fine venue for relaxing games. Young and old alike can enjoy this fine sports ground.
Tourist information here ⇒ Hamacho hot pear http://www.yurihama.jp/kankou/kankou.html