Shikaze no Oka Tomari
You can enjoy playing on a dedicated course while looking at the magnificent Sea of Japan, the birthplace of ground golf. In addition, the multipurpose plaza where the 340m super slider is installed is a lawn square, and it is comfortable even if you run or fall asleep, and the summer fireworks display you can see from the hill is full of realism.
POSTED on 2016/03/14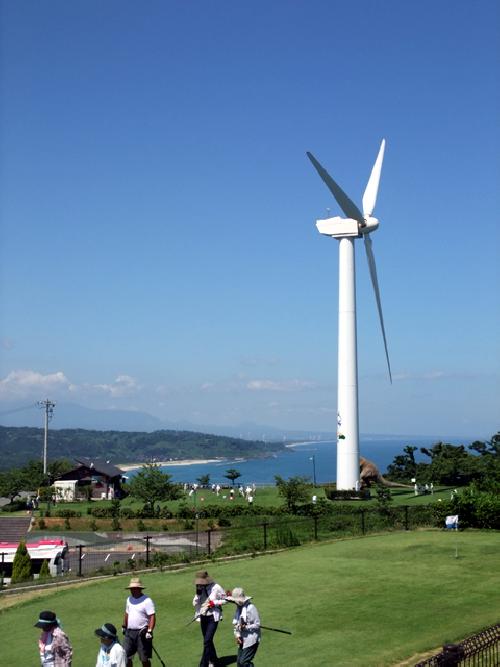 A ground golf starting point, Shiokaze no Oka Tomari. Facing the Japan Sea, our many courses (all have 8 holes) are well take care of and offer a fine venue for relaxing games. Young and old alike can enjoy this fine sports ground.
Tourist information here ⇒ Hamacho hot pear http://www.yurihama.jp/kankou/kankou.html