Kameishi
Rock resembling a turtle in UNO district, East Coast, large said. "Once upon a time, woman of God [shitori-shitori Jinja under the light Princess life (it's only)] riding in from the sea I forgot came into the very mind views of land and home. Tortoise waited patiently for the return of the God has become the rock as "the legend remains.
POSTED on 2016/03/14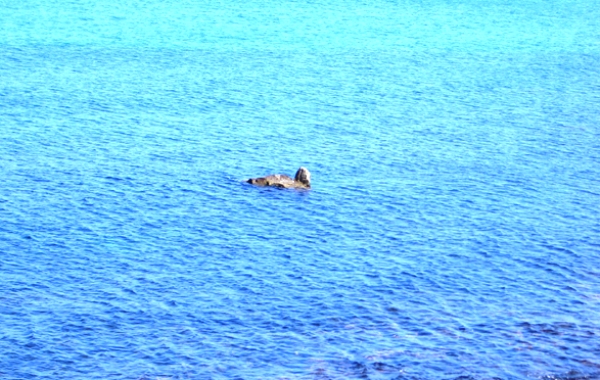 On the eastern shore of the Uno area, there is a large rock resembling a turtle. Legend has it that long ago a goddess came from the sea on the back of a turtle, and was so captivated by the view from the land, that she forgot to return. The turtle, waiting for her to return, turned to into a large boulder.
Tourist information here ⇒ Hamacho hot pear http://www.yurihama.jp/kankou/kankou.html