Miyado Benten
Rock and Torii shitori-shitori Jinja Northwest shores of Lake Togo. Called miyato Benten, Benten of 7 no one is enshrined. Benten beauty President said, moreover, that bestows wisdom, longevity and good fortune in very popular. Shitori Jinja is enshrined under the light Princess life (it's only) is for White Snake legend has been handed down.
POSTED on 2016/03/14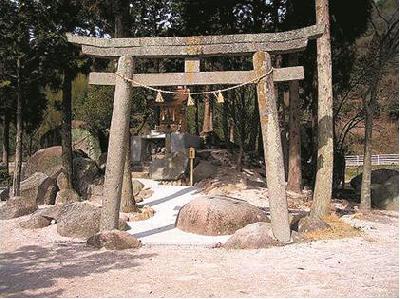 On the north-wise side of Shitori Shrine is an Torii (shrine archway) and large stones. Called Miyado Benten, one of the seven statues of Benten is enshrined. Said to be representative of beautiful women, and also good luck, wisdom, and long life, this shrine was extremely popular.
More⇒湯梨浜町観光協会 http://www.yurihama.jp/kankou/kankou.html