Kuhonsan Eshiki (Temple Service)
9 mountain large transfer 1024 (0/1024) is the establishment of the temple, of Taima-Dera Temple (taimadera) chūjō-Hime (chuujou Princess) of ruins: has moved. At that time, "welcome ritual of mixing of Taima-Dera Temple and was transferred, so this area is called hikichi" as has been reported. 9 mount the ceremonies Lunar held 15 days from the 3/14 stream in the afternoon of the 15th followed Memorial Shrine (Bursar), mixing Memorial chūjō-Hime is made.
POSTED on 2016/03/14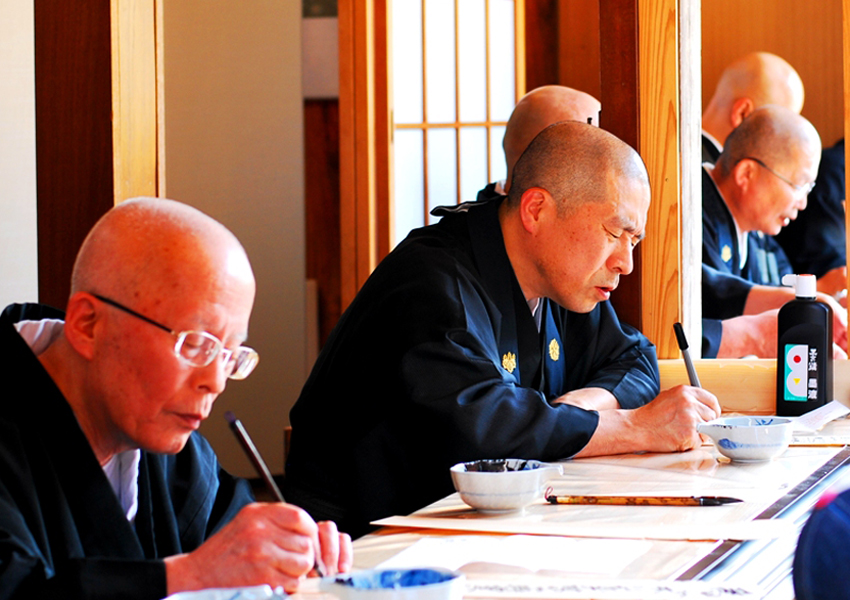 The Kuhonsan Daidenji Temple was constructed in 1024, and is said to have been the transfer area of the remains of Chujohime. From sundown on the 14th to the afternoon of the 15th of March on the old Japanese lunar calender, the temple holds a ceremony dedicated to the Chujohime. (See Chūjō-hime).
More⇒湯梨浜町観光協会 http://www.yurihama.jp/kankou/kankou.html