Nagase Takahama Iseki (Ruins)
Nagase Takahama ruins, Yayoi from large ruins to the middle ages, due to road construction and sewer treatment plant was discovered. Various discoveries, but while attention is the excavated clay. Are on permanent exhibition in the wings of History Museum, clay figures of Takahama is specified as a cultural property of the country.
POSTED on 2016/03/14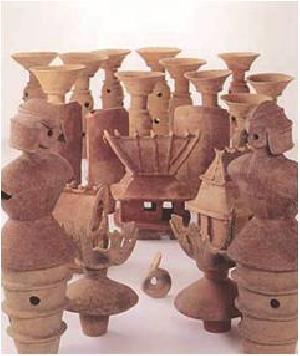 The Nagase Takahama ruins contain a history spanning from the Yayoi era to the middle ages and were found during construction of highway a highway and a sewage treatment plant. There have been many discoveries but the greatest has possibly been the various earthenware. Takahama's earthenware have been designated as an important national cultural items, and are on display at the Yurihama Town Museum of History and Folklore.
Details⇒湯梨浜町観光協会 http://www.yurihama.jp/kankou/kankou.html