Saino Ohai Temple Ruins
San-in Temple ruins of the Nara period and hakuho periods in the Horyuji-temple style Cathedral arrangement is only specifically designated. EW 160 m nagayamon Foundation and cornerstone "at that time, remains of Tower, main hall and Auditorium and the middle gate, corridor and 土堀 250 m North-South land. Excavated fragments of many statues in the vicinity of the Inner Temple ruins (kotoura historical Folk Museum), and is expected to be around joroku Buddha images and small statues, was enshrined in the main hall. Head of Buddha, height 14 cm and smaller look with elegance and gentleness with small statues here is Kyoto National Museum is owned.
POSTED on 2016/03/15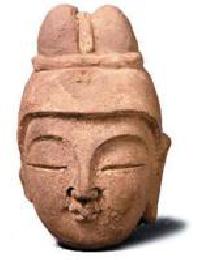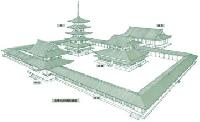 A temple ruin from the early Nara/Hakuho period, the unique architecture of this temple made it a specially designated historical site. Spanning 160 meters from east to west, and 250 meters from north to south. A Buddha head found here is now featured at the Kyoto National Museum.
Tourist towns here ⇒ Kotoura more http://www.kotoura-kankou.com/