Tourist Information Center Covering 6 Areas in Central Tottori
Here is the introduction of the sightseeing spots and services for the tourists in Central Tottori.
POSTED on 2018/11/21
Tourist Information Center Covering The 6 Areas
EKIPAL Kurayoshi Toruist Information Center
Information
Located in JR Kurayoshi Station, the gateway of Central Tottori, the tourist information center offers the travel information and various services including bike rental (pay), and umbrella rental. Free travel brochures of each area (Kurayoshi, Misasa, Yurihama, Hokuei, Kotoura, and Hiruzen) are available written in English and other languages.
Services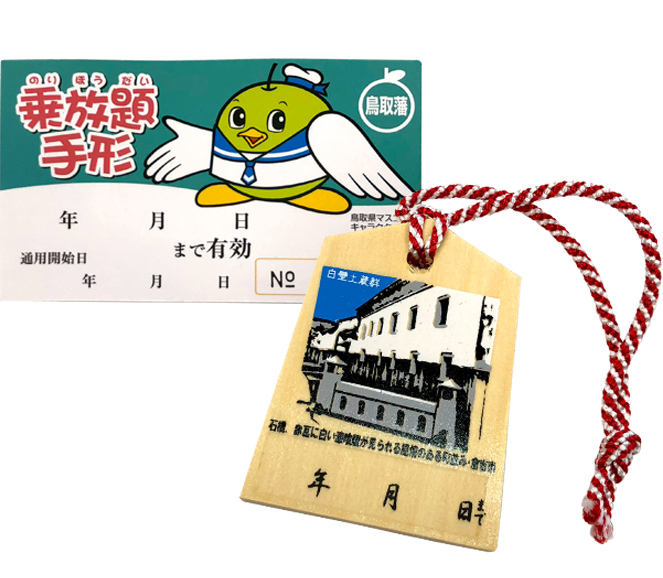 Free Bus Pass for 3days
Tottori-han Noriai Bus Norihodai Tegata
This pass costs 1,800 JPY, which lets you take local route and some other types of buses freely for 3 days in whole Tottori Prefecuture. The pass also includes benefits of admission discounts and so on, recommended for all visitors who are traveling around Tottori by bus.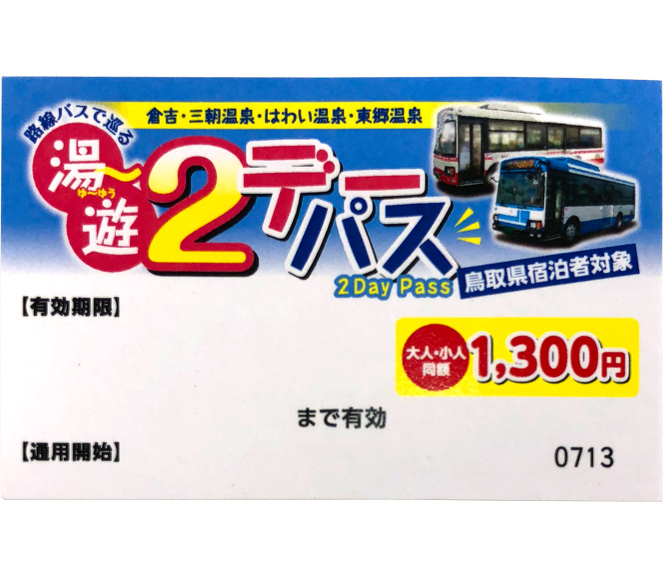 Free Bus Pass for 2days
Yu-yu 2-day Pass
Tha pass is available from Kurayoshi Station to Kurayoshi Shirakabe Dozogun, Misasa Onsen, Hawai Onsen and Togo Onsen, taking freely the local route buses for 2 days. Enjoy Onsens and other attractions with this money-saving pass!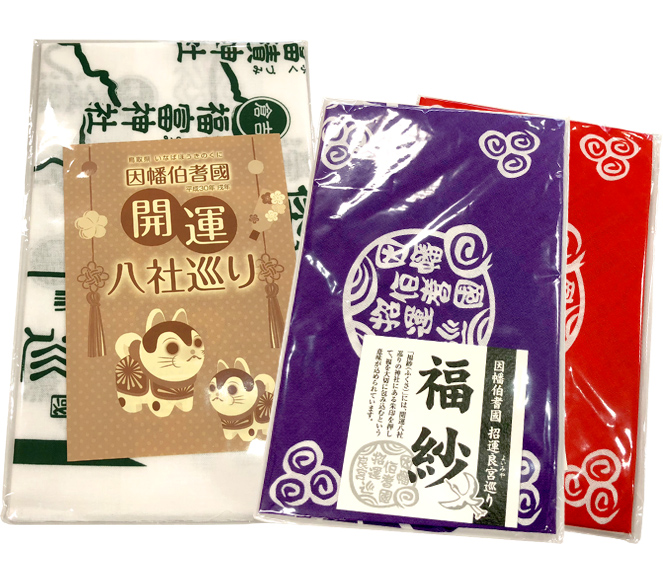 Eight "Good Fortune" Shrine Visit Tenugui (Cotton Cloth) & Fukusa (Wrapping Fabric)
Visit "Good Fortune" shrines in Old Inaba & Hoki Province (modern-day Tottori Prefecture) to collect original stamps with the tenugui and fukusa!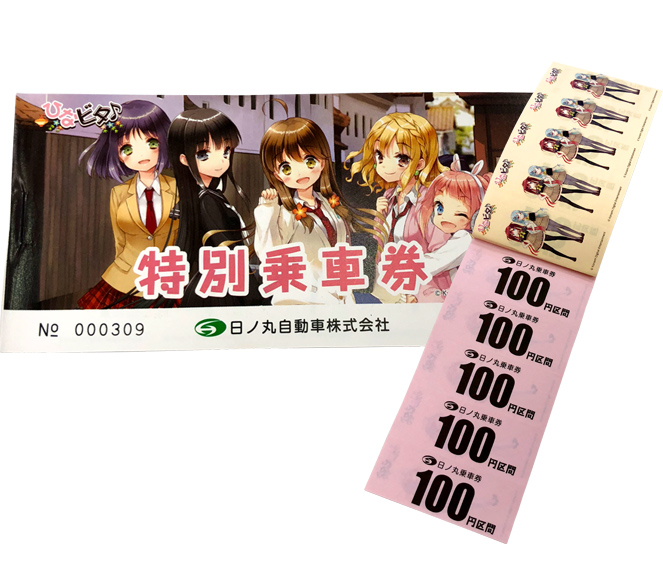 Hinabita Bus Ticket
This special book of tickets (100 JPY x 30 tickets) with a Hinabita picture is available for the buses operated by Hinomaru Jidosha bus company (except a part), sold for 3,000 JPY!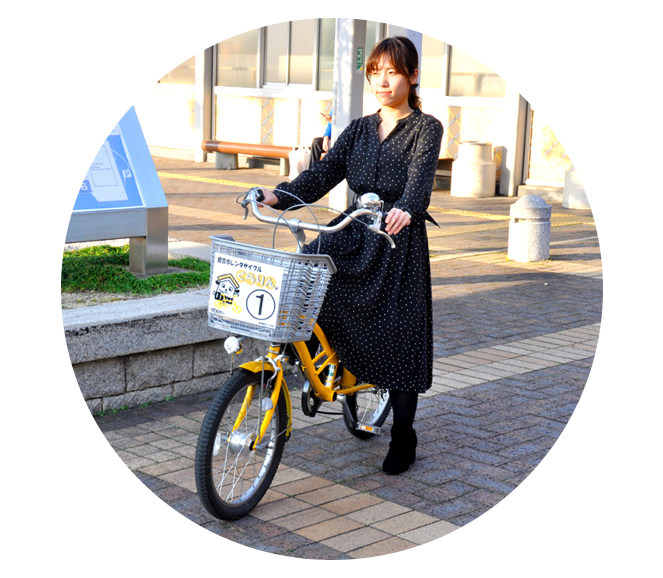 Bike Rental
Pick up a bike to explore traditional alleyways in Kurayoshi! It's easy to rent and costs 500 JPY per day.